The CDC recommends wearing a cloth face mask when you go out in public and it might be hard to keep a safe distance from others, like if you have to go to the grocery store. The goal is to help prevent people who have coronavirus — but don't have symptoms — from spreading the virus.
Don't have a face mask? Here are 2 ways the CDC suggests you can easily make your own.
---
Use a bandana
(Or square cotton cloth)
You'll need:
Bandana (or square cotton cloth, about 20 inches by 20 inches)
Rubber bands (or hair ties)
Watch this video or follow the instructions below.
1 . Fold the top down to the middle. Then fold the bottom up to the middle.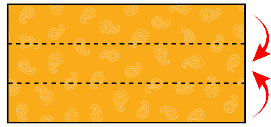 2. Fold the cloth again just as you did in step 1.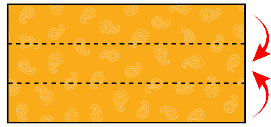 3. Place rubber bands or hair ties around the cloth about 6 inches apart.

4. Fold each side to the center and tuck.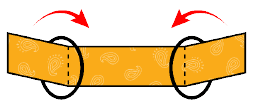 5. Your mask is done.

6. Place the mask over your mouth. Use the two rubber bands to secure it around your ears.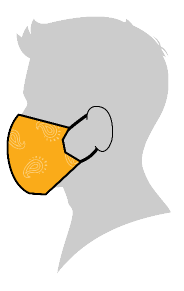 ---
1. Cut the bottom 7 to 8 inches from a t-shirt to use as the cloth for your mask.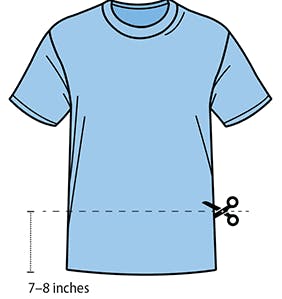 2. Cut a 6 to 7-inch strip from your cloth, then cut the tie strings.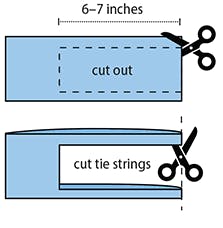 3. Tie the strings around your neck and over the top of your head.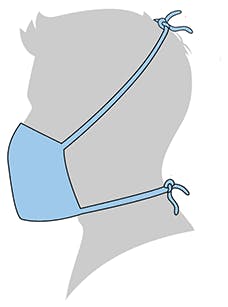 Learn more about face masks and how to use them from the CDC website.