6 Sun Tips for a Safe Summer 
Grab your water bottle and some sunscreen and follow these tips for a fun, healthy time under the summer sun.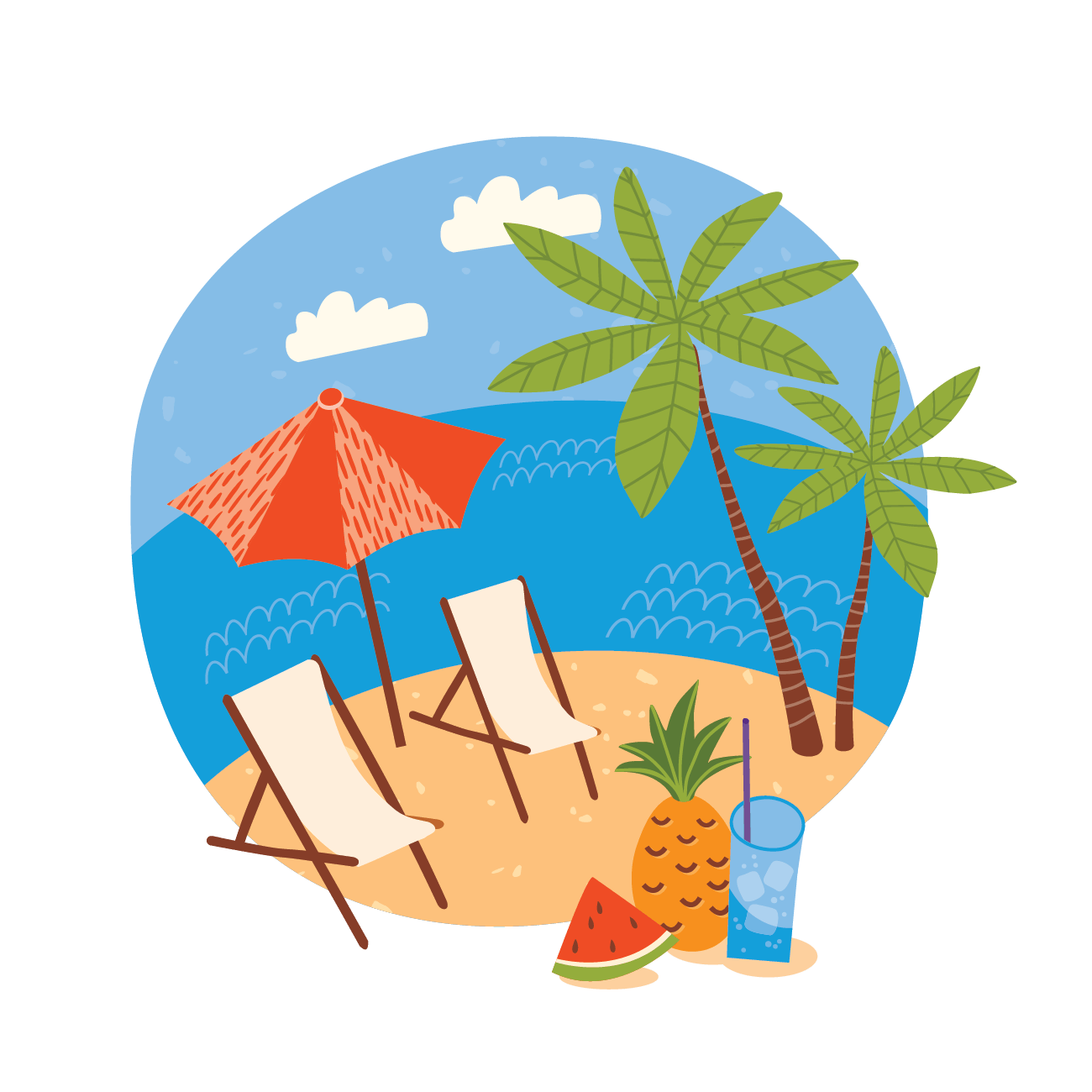 It's summer! And hopefully, you're going to be spending plenty of time outside. But there are a few things you really ought to do to stay safe. 
First, try and avoid coronavirus. This summer be sure to social distance, wear a facemask, use hand sanitizer, and wash your hands once you get home. Learn more about coronavirus.
Second, you should also be protecting your skin from the sun. Below are some easy steps you can take to help stay healthy. Considering the sun can damage our skin in as little as 15 minutes, these simple precautions are definitely worth doing. 
Make sunscreen a daily habit. Put on sunscreen during your morning routine. Apply it every single day. Even if it's cloudy or rainy. 
Be sure your sunscreen is strong enough. Use sunscreen that's clearly labeled with a sun protection factor (SPF) of at least 30. 
Find some shade. Whenever you're outside, look around for an umbrella, tree, or other shelter to provide you a little relief from the sun. 
Wear a hat. Ideally, a wide-brimmed hat. One that protects not only your face, but your ears and the back of your neck, too. 
Protect your eyes with sunglasses. Sunglasses will help keep your eyes healthy by shading them from the sun's rays, reducing the risk of cataracts.
Get to know your skin. Examine your skin regularly. If you notice any changes or new growths, contact your doctor.