I Wouldn't Put My Parents, or Yours, On These Drugs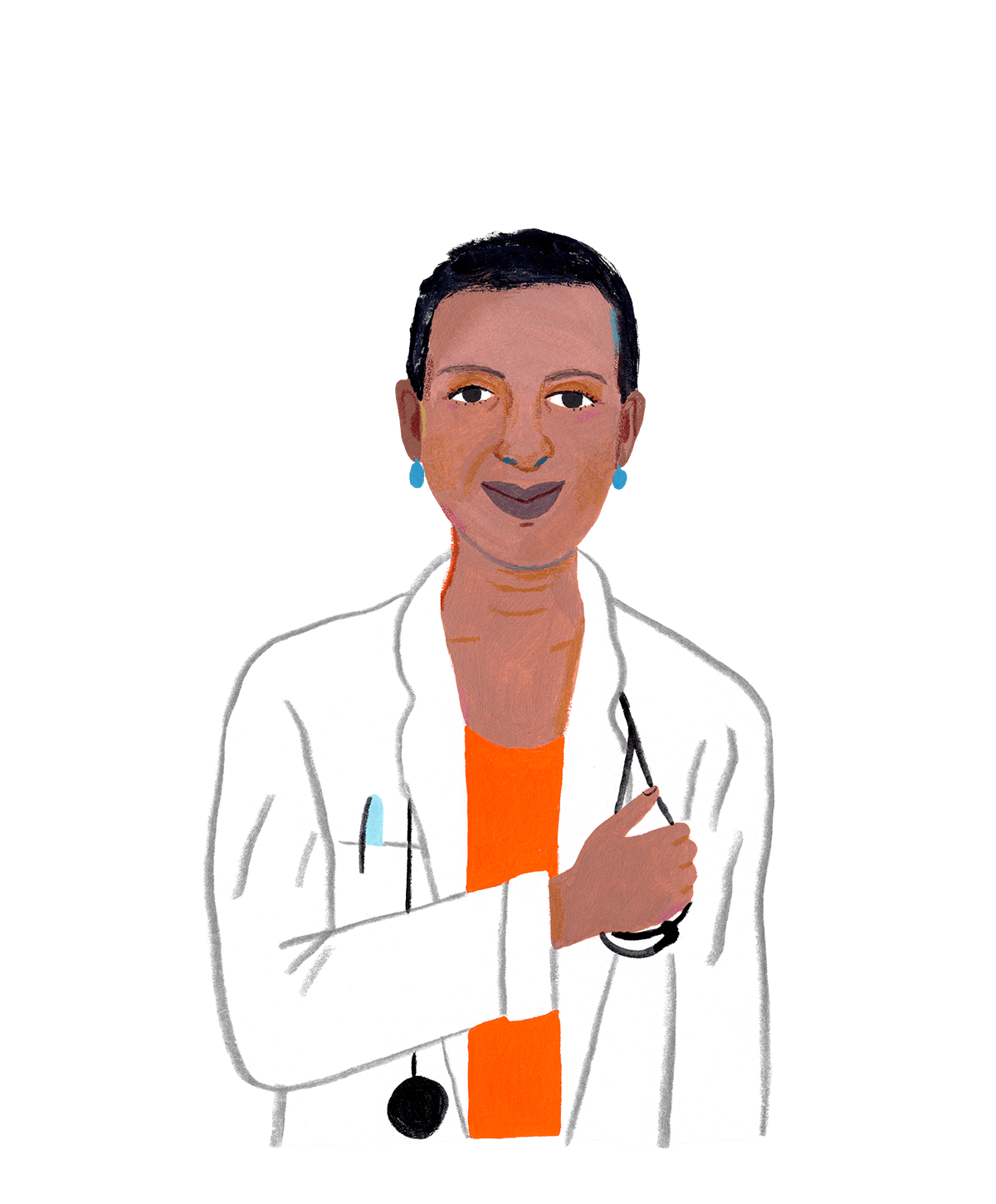 By Daniel M. Blumenthal, MD
Associate Chief Medical Officer, Devoted Health
A guiding principle of my care of elderly patients is asking myself how would I treat them if they were my parents? If I wouldn't give my mom or dad, both 70, a particular drug, then I'd better have a good reason for prescribing it to the senior citizen sitting in my examining room. This approach helps me set a standard for thinking about how I weigh the risks and benefits of recommending some prescription and over-the-counter drugs to the elderly, because they might react differently to certain medications than younger people do or be at greater risk of side effects.  
Antihistamines
Take, for example, Benadryl (diphenhydramine), a top-selling OTC oral antihistamine that's commonly used to treat allergies but also taken to induce sleep and suppress motion sickness. Anyone who's taken this drug likely knows it acts as a sedative. So, if Benadryl can put a healthy and alert 30-year-old into a mild stupor, just think what it could do to an elderly man or woman with diminished physical and mental capabilities. I advise most of my older patients, and particularly those who are frail, or have memory problems, dementia or a history of confusion at night (a condition called "sundowning," which is more common in the elderly), to stay away from Benadryl because it could cause them to feel wobbly and confused.
Insomnia Treatment
I have similar views regarding prescription drugs in the benzodiazepine group. You may know them better by the brand (or generic) names Ativan (Lorazepam), Xanax (Alprazolam), Klonopin (Clonazepam). Benzodiazepines are often prescribed to treat anxiety, and sometimes for insomnia. The latter issue is prevalent among the elderly and can be very challenging for doctors to treat. Sleep deprivation is a debilitating condition in itself: Your head is in a fog and likely aching while your body is wracked with fatigue. With the elderly, the combination of lack of sleep and a benzodiazepine medication can have unintended consequences, particularly among people in their 80s (or older) and/or with underlining symptoms of dementia or sundowning.
I've known these drugs to activate confusion, become habit forming and actually have a paradoxical effect on patients, making it even harder for them to sleep. And I've seen more than one elderly person suffer a terrible fall while under the effects of a benzodiazepine.
What's an alternative treatment? I like to start with melatonin, a natural sleep hormone in our bodies. I usually recommend taking 3 to 5 mg of it a few hours before bedtime, but caution patients not to expect immediate results. Melatonin is non-habit forming, available in supermarkets and inexpensive, factors that also weigh in its favor over prescription sleep medications.
While I'm on the subject of sleep, or lack thereof, add Ambien (zolpidem tartrate) to my list of drugs I wouldn't prescribe to my aging parents. There are too many red flags with this drug for me to even consider it for older patients and it should be completely avoided by seniors with any history of dementia or sundowning.
For the most stubborn cases of insomnia, I would refer my elderly patients to a geriatrician, or to a sleep medicine specialist.
Blood Thinners
Many seniors are on blood thinners, or anticoagulants, to help prevent blood clots due to abnormal heart rhythms like atrial fibrillation, or because they have a history of blood clots in their legs or lungs.  Anticoagulants are absolutely critical for preventing blood clots in these situations, but they pose risks, including heightening the risk of bleeding and bruising. It can take time to properly monitor blood levels of some of these medications, and others are expensive.
Coumadin (Warfarin) has been the go-to anticoagulant for decades, and there's no doubting its effectiveness as a blood thinner. But patients using Coumadin must have blood levels of the drug monitored regularly to ensure that the drug is keeping the blood at a good level of "thinness."  This could mean weekly doctor office visits to check drug levels in the blood and make adjustments. While my elderly patients may have more time on their hands for seeing doctors, they also might lack transportation. Also, Coumadin carries a higher risk of bleeding and bruising than some other blood thinners on the market.
Which is why Coumadin isn't my first choice in treating clotting. Instead, I prefer to go with  newer blood thinners that are easier to manage, specifically Eliquis (Apixaban) or Xarelto (Rivaroxaban).  Of the two, I like Eliquis the best because it's better tolerated in people with some kidney dysfunction and has the strongest safety profile.
Pain Management
Opioids are narcotic pain relievers better known by the brand names Percocet (Oxycodone and Acetaminophen), OxyContin and Vicodin (Hydrocodone Bitartrate and Acetaminophen). These drugs have come under intense scrutiny lately and for good reason — they're overprescribed, overused, carry high potential for dependency, and overdoses can be fatal. Still, opiates are very useful for treating pain in patients with cancer as well as surgical patients.  In these cases, they often are the most effective treatment for pain, but I still use them with extreme caution, and use the lowest possible dose necessary to achieve adequate relief.
But if my mom or dad were dealing with, say, arthritis, herniated discs or loss of cartilage in their joints — a few of the more common sources of chronic pain in older people — there's no way I'd prescribe an opioid. The benefits of narcotic pain relievers seldom outweigh their risks (including mental and physical impairments and addiction) when treating the elderly.
Alternatives I consider range from Tylenol to ibuprofen to analgesic gels and patches. All carry manageable risks, provide varying degrees of relief and are usually accessible without a prescription. Unfortunately, none is a magic bullet, so some level of pain may endure.  To this end, setting appropriate expectations for patients about the level of improvement in pain that they are likely to experience (or the degree of pain that will persist) is really critical to helping people to effectively manage their chronic pain.
It's not a leap of imagination for me to keep my parents in mind while treating patients of their generation. My mom and dad are, after all, patients of mine.  
-----------------------------------------------------------------------------------------------------------------------------
Dr. Daniel M. Blumenthal is a cardiologist at Massachusetts General Hospital in Boston and the Associate Chief Medical Officer for Devoted Health. He is a graduate of Harvard Medical School and Harvard Business School. He's licensed to practice medicine in the states of Massachusetts and Florida.
About Devoted Health
Aiming to launch Medicare Advantage plans in 2019, Devoted Health is on a mission is to provide simple, seamless, and affordable healthcare. In other words, they want to offer the kind of plans and care they'd want for their own families. They support the health and wellness of their members with guides who help them navigate the healthcare system, by utilizing world-class technology that powers a simplified member experience, and partnerships with trusted providers. For more information, visit Devoted.com.
###