An update on Devoted Health from our CEO Ed Park
Four years ago, we launched Devoted Health with one simple goal: to dramatically improve the health and well-being of older Americans by caring for each and every person like they are literally family.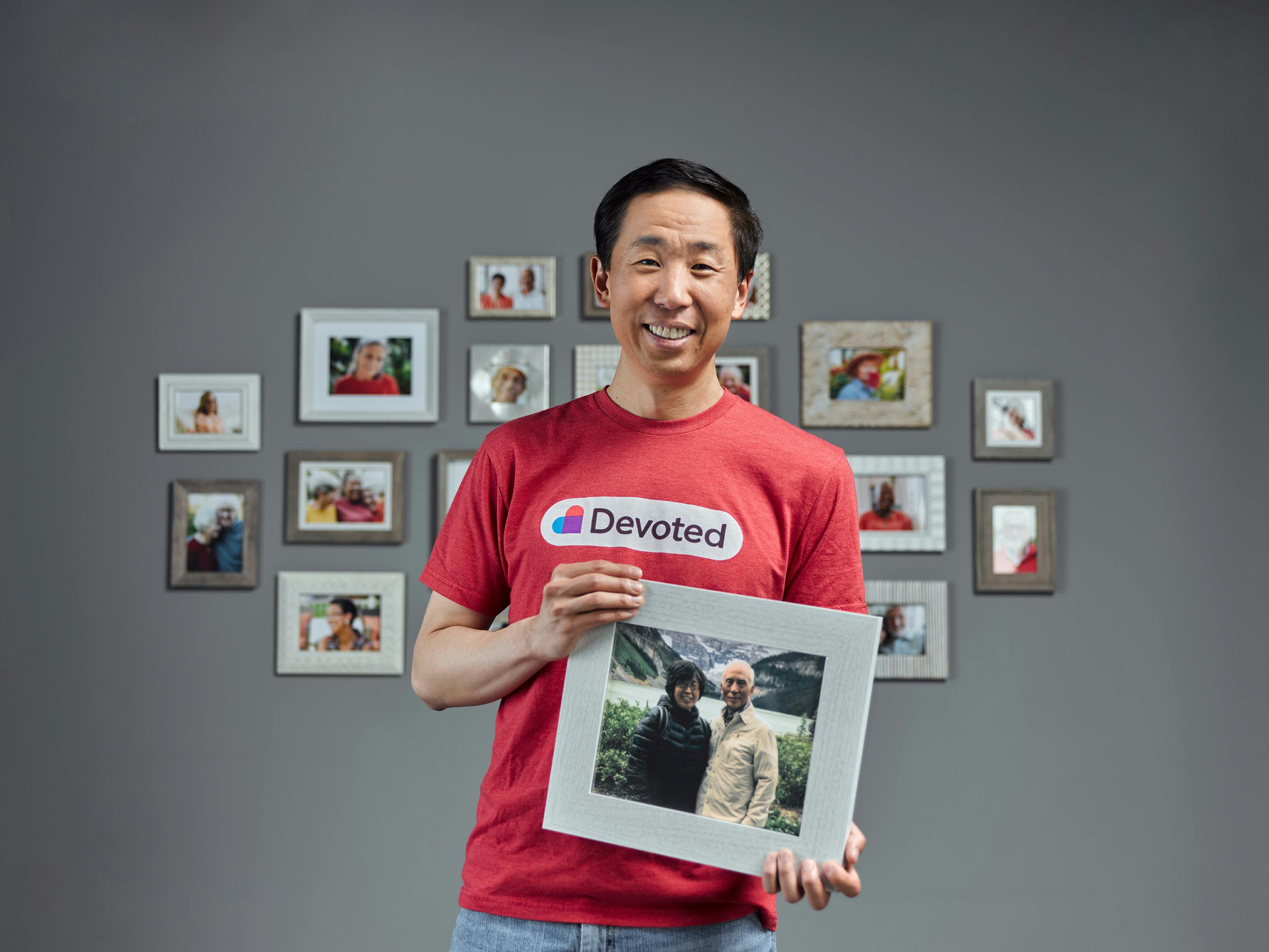 To accomplish that mission, we set out to build a next-generation health company. One that single mindedly puts our members at the very center of every decision and whose core product is better health. The product goal of Devoted Health, quite simply, is to be the world's first virtual "blue zone"– analogous to areas like Okinawa (Japan) and Loma Linda, California, where people enjoy much longer, healthier lives than average. By getting our members the right care (both clinical and non-clinical care) in the right place at the right time in a highly consistent, coordinated, proactive way, we aim to help each of our members live a significantly longer, healthier life.  
Why is this needed?
The status quo choices Americans have for the most important product they will buy — their health — are deeply flawed. Most fundamentally, this is because of a byzantine maze of economic incentives that forces each player in health care to focus on its own slice instead of focusing on the whole person. As a result, most people have to try to piece their health together for themselves. It's like asking you to buy a car by purchasing all the parts separately and assembling it yourself at home. 
Furthermore, the country has dramatically underinvested in proactive, holistic, preventive care -- instead operating a health care system that is overwhelmingly weighted toward late-stage intervention in reaction to acute illness and issues.  
The results of this current state are massive gaps in prevention and coordination that both cost many lives and consume huge expense. All of this has been well documented for decades, but not nearly enough has been done to solve the problem.
What is our approach?
We start with a foundation of love. That's why we named our company Devoted Health — devoted to our members is what we are to our very core. 
The most fundamental challenge facing any organization that is seeking to get members the right care in the right place at the right time is that in order to succeed at this, you must have the trust of the person for whom you are caring. Powered by true devotion to our members, we have been extraordinarily successful in developing deep trust with them — doing so at a foundational level through our remarkable Devoted Health Guide service that serves as a multi-functional guardian angel for each of our members. Our Guides are empowered and equipped to truly listen to our members, partner with them to work through their problems, and navigate them to the best possible care (clinical and non-clinical), providing love and emotional support every step along the way. 
Our Guides link into four key additional Devoted product ingredients. The first is our in-house Medicare Advantage health plan, which provides the capital and resources necessary for us to deliver our health product. The second is deep partnerships with providers — doctors, health systems, and more — to ensure that these partners have the support and the timely, accurate data they need to care for our members. 
The third is Devoted Medical, our own advanced virtual and in-home care provider that is uniquely focused on the needs of older Americans and which works collaboratively with our provider partners to ensure nothing is missed; complementing the work of our provider partners, Devoted Medical delivers a suite of highly effective telemedical and house-call services to members at home. 
And all of this is seamlessly integrated and powered by our final ingredient, Orinoco, our groundbreaking end-to-end data and technology system that drives and choreographs literally everything we do.  
We have built all of these Devoted Health product ingredients from scratch, ourselves — because that was the only way we could ensure that we could craft every last detail of each ingredient and combine them all in exactly the right pattern, in a single, vertically integrated, tech-enabled health care service, to truly deliver on our mission and do so in a way that can be brought to people nationwide.  
It is a product that embodies the principles of health assurance, embracing a new standard where individuals get proactive, deeply empathetic, individually tailored care rather than the reactive, one-size-fits-all system that the country has today.
And it is a product that embodies in every way Devoted Health's "prime directive" — in all things, to do for our members what we would do for our own family.   
Results to date of the launch of our product have exceeded our wildest expectations. With an extraordinary member Net Promoter Score of 79 (higher than Apple, Netflix, and Amazon), Devoted Health is setting a new benchmark for customer satisfaction in the industry. In addition, in their first year of eligibility for a Medicare Advantage performance star rating from the Centers for Medicare and Medicaid Services (CMS), both of our eligible plans (Florida and Texas) were awarded 4.5 stars out of a possible 5, a remarkable achievement, as only about 5 percent of Medicare Advantage plans achieve a 4.5 star rating or above in their first year. We have grown incredibly quickly in Florida, Texas, Arizona, and Ohio, and we are expanding to more markets in those states and Chicago, Illinois this fall. Much of this growth is based on word of mouth— members telling friends and family to join because they cannot believe an organization like Devoted Health exists.
Most importantly, true to our mission, we are seeing our members live healthier, longer lives.
By treating members like family, we are literally saving, extending, and improving lives every day. There are so very many stories of Devoted Health's impact. 
We think of the member with whom we worked hand in hand in our virtual hypertension management program to bring his systolic blood pressure from near 200 to under 130, on his terms, likely preventing a stroke or heart attack. 
We think of the member who was routinely going to the ER because he had never been taught how to properly inject insulin, whom we enrolled in our virtual diabetes management program, lowering his HgA1c from 12.8, a level which put him at high risk for blindness, kidney disease, heart attack, stroke, and death, to 7.3, taking him out of grave danger. 
We think of the member with whom we partnered to help him understand his conditions, take control of his health and care, lose 105 pounds, lower his HgA1c from 9.3 to 5.8, and get approved to stop taking all diabetic and hypertension medication. 
We think of the high-risk, COVID-positive member for whom we detected an alarming progression of symptoms, and for whom we advocated for — and obtained — monoclonal antibody treatment, avoiding a dangerous hospitalization and saving her life. 
We think of the member who called us, desperate with grief, with an intent and plan to harm herself, whom we engaged with enormous compassion and love and for whom we got immediate-term aid, likely saving her life, after which we provided her with longer-term support.  
We think of the member, widowed and alone, for whom Devoted became, in the member's words, her "guardian angel," guiding her through a difficult cancer diagnosis and helping her take control of her journey ahead. 
We carry these and so many other stories of members in our hearts. The stories of these individuals are representative of thousands more like them. They embody why we are so intensely passionate about what we do. 
What comes next?
Today, after four years of painstakingly building Devoted Health from scratch, we've seen the impact. We are now ready to bring the Devoted Health experience to people nationwide.  
And to accelerate our progress, we're honored to announce that we have closed on $1.15 billion of Series D funding from terrific investors who believe deeply in our mission. (We will also close on $80 million in additional Series D funding at a later date to accommodate a current investor). The round is led by returning partner Uprising, with new partner SoftBank Vision Fund 2 co-leading with the largest investment. They are joined by returning investors GIC, Andreessen Horowitz, Premji Invest, Maverick, Frist Cressey Ventures, and NextView Ventures and new investors ICONIQ Growth, General Catalyst, the Base10 Advancement Initiative, and Emerson Collective. We are profoundly grateful for the partnership of these friends old and new. And we're hugely looking forward to bringing the love and care that is Devoted Health to many more of our fellow Americans across the country.    
Thank you so much to everyone who has been part of this journey thus far, and it is with profound devotion to our members and our mission that we travel the path ahead.