7 Tips for Managing Your Medications
7 Tips for Managing Your Medications
What's the best way to remember to take your medications? Learn top tips from Justin Bioc, Devoted Health's Clinical Pharmacist.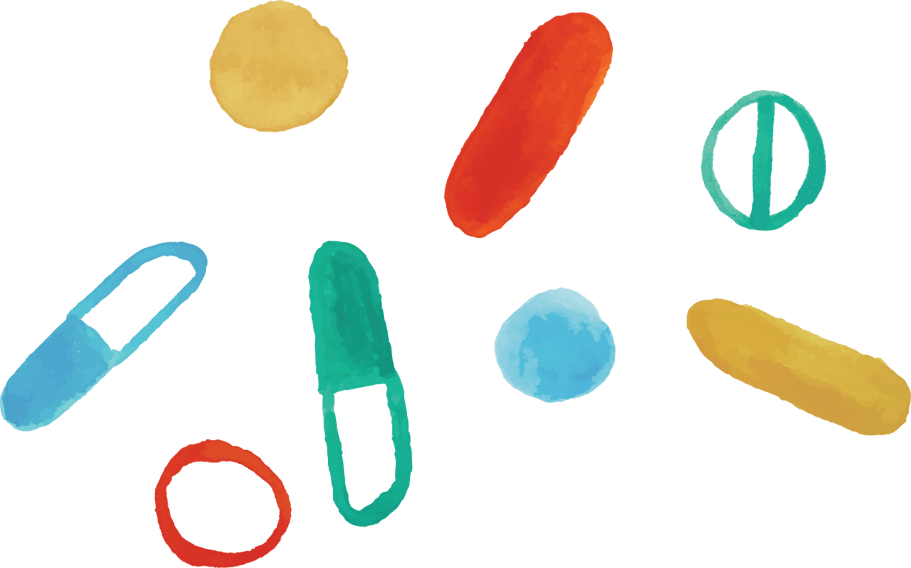 By Justin Bioc, PharmD, BCPS, BCGP, RPh, Clinical Pharmacist at Devoted Health
"How can I remember to take my medication?" As a pharmacist, that's one of the most common questions I get asked. For some people, it's the challenge of managing 7 or 8 medications taken at different times. For others, it's that 1 medicine they can never seem to remember. Or it's refills that are the problem.
What works? It depends on you, and it might take some trial and error to get it right. Here are my top 7 tips for managing your medications.
Ask for What You Need
Many medications come in different forms, like liquids, capsules, and tablets. If you have trouble with the form you currently take — like maybe you find it hard to swallow pills — you're less likely to take your medication. If that's the case, talk to your pharmacist about getting a form that's easier for you.

Try a Pillbox or Journal
You might find that storing your pills in a pillbox or keeping a running journal of when you last took your medications is all you need. It's low tech, low cost, and often gets the job done.

Get Smart with Technology
If low tech hasn't been the answer for you, try an app for your phone, such as Medisafe and Dosecast. There are tons of apps out there, so don't be afraid to try a few and see which one works best for you. Also check out MedMinder, a company that will put your medication in an electronic pillbox that reminds you when to take your medication. Their special box also comes with Lifeline! It's a great solution that's free-of-charge.

Build a Routine
Take your medication at the same time every day so it becomes a habit. Let's say you take your medications first thing in the morning. Put a cup of water and your medicine by your bed before you go to sleep. Even better, build it into something you already do. So maybe put your medicine on the table where you have breakfast, whatever will give you that visual reminder to take it first thing in the morning.

Let Your Pharmacy Do the Work
Ok, so you've got your pillbox or your snazzy new app (or both!). You've made taking your medication a regular part of your routine. And it all goes great until you run out of medicine. Let's talk auto-refills, a service offered by many pharmacies, where they let you know you're about to run out of medicine. I'm a big fan of auto-refills because the pharmacy does the work for you. Or you can try PillPack, another great pharmacy that will put your medications in convenient packets with labels indicating when to take them.

Get Your Refills Delivered
Make refills even easier by getting them delivered to your door. At Devoted, we offer  mail-order service though CVS/Caremark. Mail order is great for your maintenance drugs, like cholesterol medication. The pharmacy will work with you to get refills before you run out.

Talk to Your Pharmacist
If you're not sure what tool or service to use, your pharmacist can help. They'll look at the medications you need, ask some questions about what might work best for you, and make some suggestions.
Disclaimer
This article is for general reference only (learn more). Always talk to your doctor or other health professional for medical advice.