Stay Safe from Medicare Fraud
Stay Safe from Medicare Fraud
Medicare fraud is a serious problem — but knowing these basics can help you protect yourself.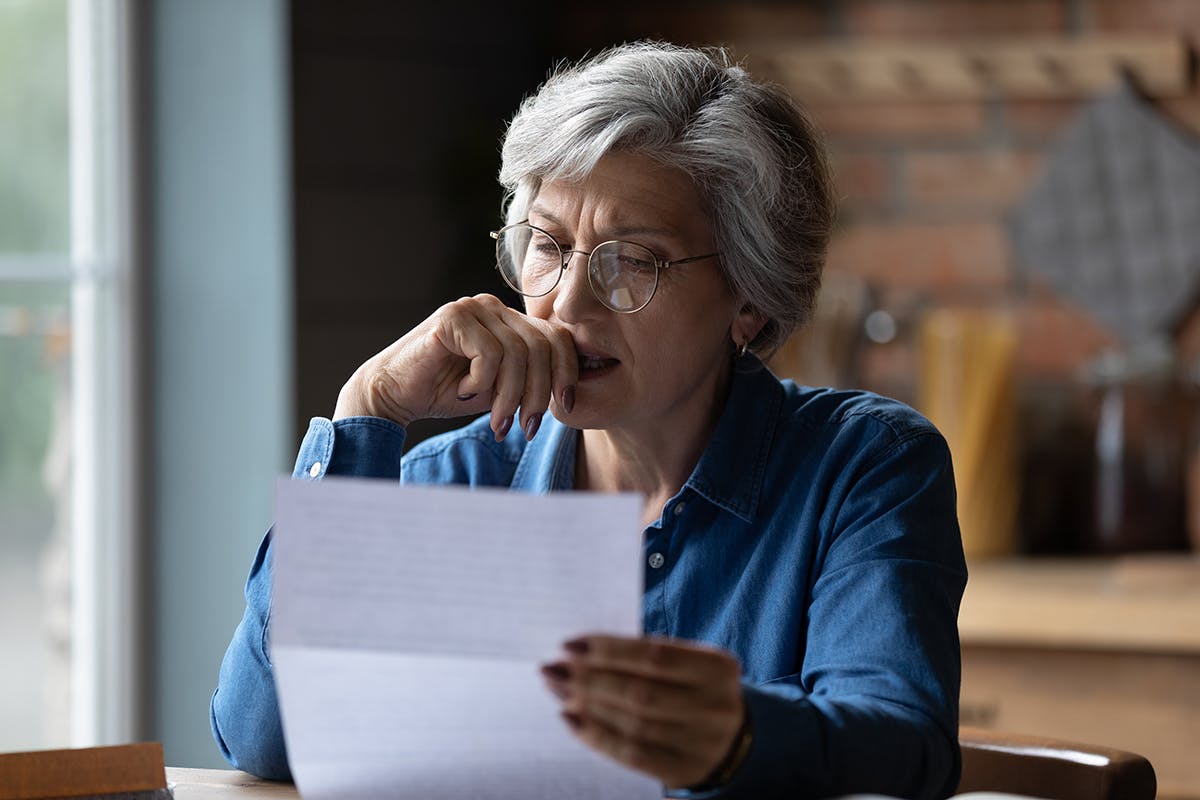 One of the best ways to stay safe from fraud is to know what to expect from Devoted Health and from Medicare.
If you suspect fraud, don't give out any personal information. Call a number you trust, like 1-800-DEVOTED or 1-800-MEDICARE.
What to expect from Devoted Health
If you owe us money, we'll send you a bill in the mail. We never ask for money in person, over the phone, or online.
All letters from us will have the Devoted logo and a return address in Eagan, MN (PO Box 211037 or 21367). And bills will always have your Devoted Health Member ID on them. If you're not sure whether a bill or letter is really from us, give us a call at 1-800-DEVOTED and we can check.
We may call or text you, but we'll never ask for your Social Security number or bank information.
When you get a call from us, we'll ask a few questions to check that we're speaking with the right person. For example, we may ask you to confirm your birthday or your address. This helps us make sure we don't share your private health information with anyone else.
If someone calls and you're not sure if they're really from Devoted Health, hang up and call 1-800-DEVOTED. We can tell you whether it was a real call from us — and if it was, we can reconnect you with the right person.
Tip: Add these numbers to your cell phone's contacts. That way, you'll know it's us when we call:
1-800-DEVOTED (1-800-338-6833), our main phone number
866-85, the number we use to send text messages
1-888-80-CARE-8 (1-888-802-2738), the main phone number for Devoted Medical
837-32, the number for text messages from Devoted Medical
We'll only come to your home if you've made an appointment.
If you're not sure whether you have an appointment, call us at 1-800-DEVOTED before you let anyone into your home. We can look up whether you have an at-home visit scheduled with Devoted Health or our Devoted Medical partners.
www.Devoted.com is the official Devoted Health website.
We may direct you to other websites, like DevotedMedicalGroup.com or DevotedDollars.com. And our partners may have their own websites, too.
But we'll never ask you to share private information like your Social Security number, Medicare number, or bank or credit card information. If you're not sure, give us a call at 1-800-DEVOTED and we can help you figure it out.
What to expect from Medicare
Medicare will never call you — unless you've given them permission in advance. 
If you get a call from someone claiming to be Medicare, don't give them your Medicare number or any other personal information. Hang up and call 1-800-MEDICARE. 
Medicare will never visit you at your home.
If someone comes by and claims to be from Medicare, don't give them any personal information — and don't sign any papers or forms they give you. 
www.Medicare.gov is the official Medicare website.
If you're searching for Medicare information online, always start at www.Medicare.gov. Beware of ads or copycat websites that try to look like Medicare.gov.
Your Devoted Health card is the only card you need.
Once you're on a Medicare Advantage plan like Devoted Health, keep your red, white, and blue Medicare card at home in a safe place.